Virgin hair also called remy virgin hair which is mean that from the person whose hair is never been chemical processed,the hair is in original status,the cuticles direction
is the same,when you comb the hair,it can easily go through and it feel very soft and the hair is very full and bouncy,it will not shedding and tangle. Usually virgin hair can be used at least 1-2 years if the hair had been care properly.
Non Remy hair which mean that the hair is collected from hair salons in south east,like Indian,China,Vietnam and so on.The hair is collected in different person or the same person but the hair cuticles is not in the same direction,which it need to be processed by machine,and then use acid to process to make the cuticles in same direction,so when you combe the hair,it will not get tangled,but in this way,because the hair had been processed by chemical acid,the hair is damaged,it will get thin and the usage time will be more shorten,more over the hair can not be dyed color too many times,when you dyed color only can dyed darken color,can not dyed lighten color,if you bleached too many times,the hair will get tangled and shedding crazily.
So if you want to have a more full and bouncy and healthy human hair,
Here i would suggest you to buy virgin hair.It is worth the price and can be used for more times compare with non-remy hair which only can be used for several months.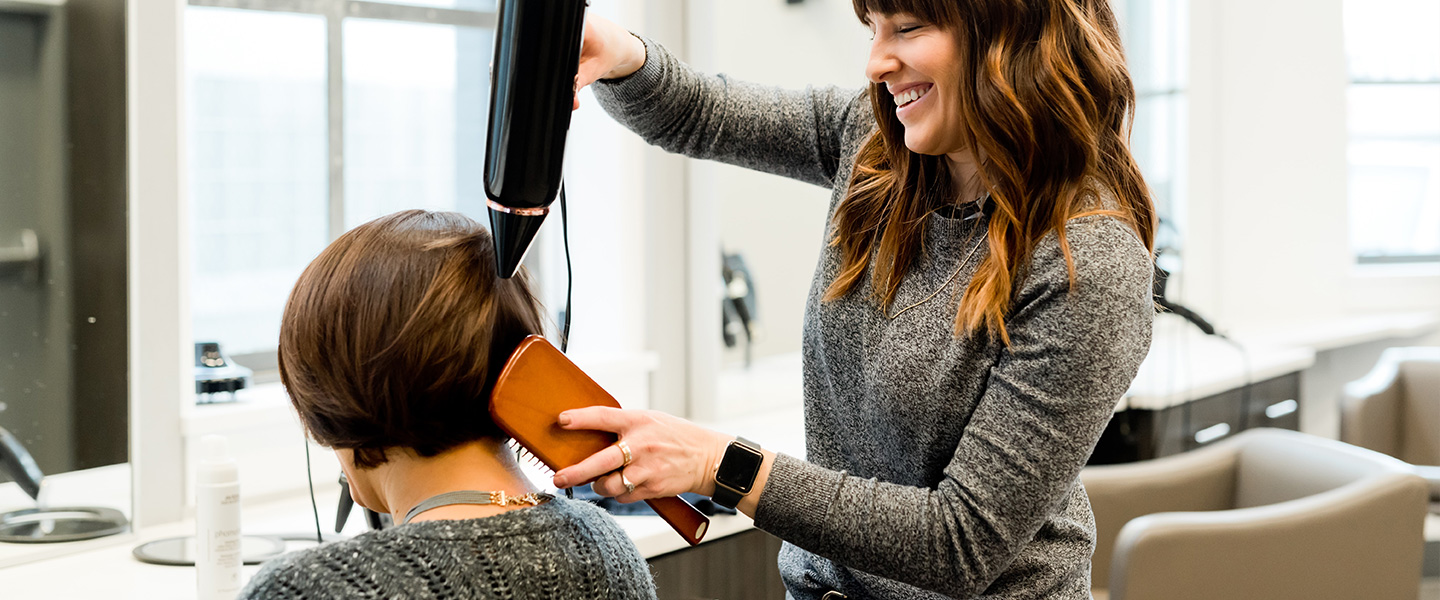 What Is Malaysian Hair? – The Comprehensive Guide
Are you into the hair extensions? Well, let's give credit where it's due, Malaysian hair is one of the best hair types. More women are today using it than not. It blends well with their natural hair. Besides, it's a durable kind of hair that you can use to achieve all your dream styles. Between the stylish, smooth, and shiny hair are women who can not get enough of the Malaysian hair choice. Wearing the hair makes you stand out because of its natural shine. Also, the hair is famous for being easy to handle and lightweight. You will quickly forget you have extensions on as it feels like your natural hair. Let's just say that if all you are targeting is silky and smooth hair, then this is the way to go. If you are asking this then you may not know much about it but then Malaysian hair is the in thing. This hair is often quite shiny although when you wash it a number of times, the shine fades off. The hair is best at holding curls. This hair is mostly collected from the people of southeast Asia. It's one of the most loved hair among celebrities. This is mostly because of its texture which is soft and shiny. It will blend well with most of the hair types but for the fact that it has a lustrous shine that then fades quick. What Are the Distinctive Characteristics of Malaysian Hair? It comes in an off-black color. Actually, it's naturally deep brown color. It's often shiny and lustrous at first but once you wash it a number of times, it loses its shine. The curls stick and you wo not need any maintenance. This hair is softer in texture than most other hairstyles in the market. It's a thick type of hair so it suits only those who like to increase the hair volume. The hair has a heavy density which means that it requires less wash. This hair type will serve as your great alternative to the Chinese and Indian hair. If you like changing between the curly and straight hair, you are in the right place with the hair. The hair comes in just a few of the dark brown colors. Of course, the hair is good and I will tell you why. The Malaysian hair is great especially when you get the virgin unprocessed type (Unprocessed Vs Processed Human Hair). The reason being that, for one that the hair is durable. It also comes with a natural luster and a great natural shine. You are allowed to recycle the hair and it will remain smooth. It's further fully textured. Although we earlier stated that you can have it only in darker colors that's not the case. It works with light colors as well. It can even be lightly colored Malaysian hair extension. If you wish, you can go ahead and use the extensions to act as your mode of color change Virgin hair extension is available from Malaysia As a ritual, Malaysians cut their hair while they are in the temple. This means that it's easy for you to get the regular virgin hair. Virgin hair is the most valuable hair in the market. It has that extra texture, color, bounce, and texture. It will cover your damaged hair This hair is a protectant for your natural hair. If you are using the hair to conceal the damage on your hair, use a professional. They will know how to hide away everything. What Is the Texture of The Malaysian Hair? This hair is smooth and soft with a lustrous look. No wonder it blends with most other hairstyles. The one thing that makes anyone love this hair type is that it has defined beach waves. It, like any other Malaysian hair, has a luxurious feel to it. In fact, it has a low to medium luster like the Brazilian one. This hair is the one type that is highly sought across the globe. You wo not have to struggle maintaining it as it holds the waves in place over a long time after attaching it. However, if you would love to change the style, you can change it to straight hair and it will still maintain the body. This hair is a low maintenance type of hair. Often times this hair is made using the Malaysian virgin hair in which case you receive a high-quality type of hair. Whenever you are looking for volume, buy yourself the Malaysian body hair. This hair comes in as an unprocessed hair that is at grade 8A. It's actually pure human hair. Take a look at it, is not it just so shiny? It also has a rich body and since its cut from young girl's hair donors, you can bet it's a high-quality type. So, although it comes in as a body wave you can re-style it as you wish. Make it straight weave, curly or wavy it's all your personal choice. What is even better is the fact that you can color the hair if you like. This hair comes in with full and thick ends. It's a double weft hair and this keeps it from shedding while holding it in place. The hair is further known to not tangle so you can rest easy knowing you will enjoy the journey with this hair. This one features a high-quality type of hair. It's pure and cut from the young human donor so it still maintains its healthy and elastic features. This is the best for me of all hair types as it normally brings the best out of me. It simply gives me a fresh look. It not only increases the length of your hair but also enhances the volume. These ones are the perfect style for your day to day use. It's curled, colored and straightened. It has this wave patterns that are normally machine crafted to increase the definition of the wave. This is yet another type of hair that is made of unprocessed Malaysian pure hair. It features a grade 10A of loose wave hair. The hair is of high quality and therefore you experience no shedding or tangling. It comes in a high luster with a great shine only the same as the hair you often see among celebrities. The hair is very soft and smooth for easy maintenance. In addition, if you would like to restyle the hair you are free to do so. This makes one of the most popular and latest styles we can ever have. Of course, it has existed for a long time but the reason why we group it in the third place is that it has not received much attention. But that's just because there are hair types like the Chinese hair and Indian one that has even more straight features. You can have this hair type in the virgin type which is the highest quality of hair you will ever have. This hair is particularly a great choice since it brings out all the best features of the hair. This comes in the natural color of 1b and although it comes in straight you can curl it to your desired style. This hair is fully handmade which makes it stronger and durable. If you remember to care for this hair properly then it will serve you perfectly. The hair is made using the 100% human hair. With this hair, you can expect that it has no split ends which then means that it will maintain its structure for so long. The hair remains soft and healthy. I like that it gives you the free will to make the hair in a style that pleases you. You know that the Malaysian hair naturally suits those with the curly natural hair no wonder it's loved by those with afro descent hair. you can achieve this style when you buy 3 pieces of Malaysian curly hair bundle. Aside from that, it will blend with different hair textures. This hair is made to give your hair a curly volume. This hair is normally 100% human and Remy hair thereby making it a high-quality type of hair. An unprocessed human hair that looks so real you would not think otherwise. This curly hair is shiny and cute giving you the youthful face you so desire. The hair is double weft to stop the shedding possibility. You should remember to use the right tools for the hair if to maintain the curls and the body of the hair. You can dye the hair if you like even making it lighter is okay. This is the closest you have to the natural looking curly hair in the market. To maintain hair, you need it moisturized and elastic so that it does not shed off as you are combing it. It combines the argan oil, jojoba oil and even caffeine. This is a great deep conditioning agent that works to regain your moisture. It's safe to use on all hair types. And that's inclusive of the hair extensions. If you are irritated by the strong perfumes in the hair extensions, take this one and you will not feel the irritation that comes with using any perfumed products. For most hair extensions this hair product works. It will make it easy to hydrate and moisturize the extension, therefore, improving its luster. You will add the strength elasticity and balance to your natural and hair extension. Coconut oil is the best magic you have to maintain a moisturized kind of hair. The hair begins to glow and feel also soft. Whenever you are using the shampoo, remember the ends because they are often weaker than most parts of the hair. It contains no sulfate or toxins of any kind. It will strengthen the hair as it nourishes it. The shampoo features a creamy blend that is also mixed with egg white and coconut oil to give you the perfect shine. It has the perfect scent and it will make your hair regain its bounce. There's a difference between the loose extension and the body wave. First, the loose wave often gives you more bounce. It further maintains a curlier body with a wavy shape. If you want it with just a little bit of curls you should take the body wave. It's even proven that the loose wave will hold your curls better. Because the body wave gets straight with a few washes. More Reading: Loose Wave Vs Body Wave Vs Deep Wave Vs Curly Hair Vs Straight Hair The major difference between these two kinds of hair is that in the wave size. Loose wave has a little tighter curls than the body wave. The biggest reason why people love the waves is that they are nicely shiny especially before you begin washing them. So, which one is better is upon you to decide because they are both great hair types that will serve you best at different times? If you are looking for waves that will stick on for longer, go for loose waves but if you do not mind the hair being straight at some point, body wave is fine. This here is a method that uses silicon bands as the anchor for the weft weaves. It does not look like a hard process to do but you should not do it unless you are familiar with the process. Here's how to apply it Always begin by cleaning your hair first. If possible, consider deep conditioning before any hair extension style. Next, blow out your hair then straighten it using a flat iron. This will give you the flat surface that is also smooth. You will then separate the hair into small sections then hold them using the silicone band. Using special pliers, you tighten the bands even more. You then add more silicone bands to create two sections of the hair. Now go ahead and sew in the weave over the prepped hair. Do this repeatedly to the whole head except for the crown part. When you reach the crown, you can create the crown and then remember to leave a small section of your hair. The difference is that the hair is not braided as the traditional sew-in is. It should last between 8-12 weeks. Moreover, you can rest assured that this style will give you a flat and undetectable look. There's yet another style to come out that will be as flat as this one is. The style gives your hair the chance to breathe easy. You can reach your scalp when cleaning the hair. You can style it however you like including the high pony style. Have you ever heard of the saying nothing good comes easy? Well, it does apply here. The hair is on the expensive checkbox but would you blame them? You receive the best quality. For you to make this hairstyle yourself you need to have some long hair. Ensure you have at least six inches when you are going for the installation especially if you are going to try all the different hairstyles. This is one of the healthiest methods to attach the weave. It will do you less damage especially since it breathes easy. You, in fact, wo not use the tight braids, glue or tape-ins. If you think you have short hair but would love to install some nice hair extension, this is yours. With this method, you wo not braid directly onto your hair, here you simply loop a thread to a section of your hair. This gives your hair the space to breathe. It normally has no lumps or bumps. With this, you will manage to attach the extension to even half the inch. As always, begin by washing your hair a number of times before you install the hair. Use even the deep conditioning. All this is to make sure both your hair and the scalp is nicely moisturized. Your hair is then sectioned into two ponytails then you can tie a thread to the ponytail before start bringing you natural hair to the thread so that it looks natural. It's one of the quickest methods we have to the installation of hair. You use none of the items that have been accused of being hazardous to one's hair. Depending on how much care you give the hair, it will last as long as you wish. The hair is easy to remove. Expect the hair to be pricy compared to other kinds of hair. There are thousands of hair weaves made using Malaysian hair. They come in the body wave type, straight hair and curly hair. This weaves you can sew in or micro links. Today the closures and frontal works to keep your hair protected. You no longer have to expose your hair as we used to let them blend it in with the weave. You get the natural finish of the hair so you do not have to leave more hair out. The wigs are the best when it comes to temporary hair protection method. There are many kinds of hair but the most important thing is to buy virgin hair. If you like the way it feels on your hair then that's yours to take. However, with the high-quality Malaysian hair you will enjoy the durability, natural shine and the perfect softness with no tangles. The other good thing is that you can re-use the hair again and again but still maintain its stature. Since this hair is natural and healthy you can style it with the hot tools. The good thing is that there are many hairstyles you can try. If you decide to buy the straight hair, it's okay since you can curl it or wave it. The Malaysian hair suits anyone who has afro descent hair especially since it holds the curls well.